We Provide Our Appliance Repair Services across Miami Metropolitan Area, Including:
GET A QUOTE NOW:
---
Everything You need to know About your Refrigerator Repair
Fridge Repair FAQs
Your refrigerator is the heartbeat of your kitchen, and one of the most of important appliances in your home. You need to make sure that your refrigerator is working correctly at all times – keeping your food in the fridge cold and your food in the freezer frozen, and our experts will be able to help you do exactly that!
When you need urgent fridge repairs, you might have a few questions. Here are a few of the most common questions and answers.
Q: What should you do when a refrigerator stops working?
A: It is a good idea to contact a professional fridge technician when you notice a problem. However, if your fridge suddenly stops working, it's best to check your power supply and outlet first. It could be something as simple as a power outage or faulty outlet.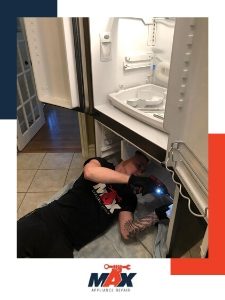 Q: Is it normal for the refrigerator to make noise?
A: Even when your fridge is new, you can expect some amount of noise. That said, if any noises become loud or if you notice an odd sound, it is best to have the problem investigated before any further damage is caused.
Q: Can I fix my own refrigerator?
A: Unless you are a trained appliance repair technician, it's not a good idea to perform repairs yourself. Not only could you end up breaking additional parts, but your own work will not be covered by any kind of guarantee.
Q: What to do if the refrigerator stops working?
A: The first thing you'll want to do is check the power supply. If there are any problems with the power supply, this is the most likely culprit – but if there aren't issues with the power supply or the power cord you're better off calling us in to fix the problem.
Q: How long will it take to fix my fridge?
A: As highlighted above, we always offer same-day repairs on all of our appliances in the local area, and your refrigerator will be fixed that day, too.
Home Appliances Brands We Repair
Our team can work on any appliance from any of the major brands. From Miele and Inglis to Bosch and AEG, we can work on it. Here are the appliance brands we can repair:
Testimonials From Our Customers