Cause of Excess Ice
Whenever your ice maker is dispensing excess ice, you must check if the bucket is misplaced or misaligned. A slight adjustment issue could lead to ice maker overflowing. The bucket must be in its rightful place, aligned, and secured. The feeler arm of the ice maker should be able to detect the bucket and accordingly regulate the quantum of ice cubes being dispensed. If the bucket is not misplaced or misaligned, then you should check the feeler arm.
A defective control arm would lead to fewer or more ice cubes than required. This feeler arm is not the sturdiest of component in such appliances. Hence, you should check it and gently nudge to see if it has been displaced. It should be optimally responsive. Often, gentle nudges or restoring the arm in its place can be sufficient. If it is broken or cannot be restored with a simple manual fix, then you have to call in an expert.
Cause of Excess Water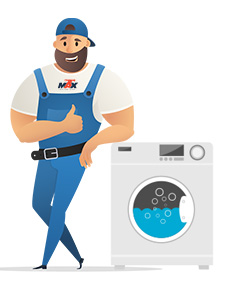 Ice maker overflowing could also pertain to water. You may not have any ice at all. You may have some ice and the rest water. You may have too many smaller ice cubes. You could also have only water and no ice. Such instances are not uncommon. One simple explanation is that the appliance is failing to make ice. There may be leaks inside the appliance, thus leading to water overflow. There can be a buildup in the tray or within the appliance.
Excess water may be dispensed if there is an increase or substantial fluctuation in water pressure. The water inlet valve may have worn out or is broken. The valve may remain open longer than necessary. It may fail to check the pressure if it is damaged. The temperature setting should also be checked. If the sensor is broken, then the thermostat would fail to regulate the temperature. Our technicians can attend to all such problems and attend to onsite ice maker repair in Miami.
Call our team at (786) 733-9343 for expert appliance repairs.