Causes of Unusual Vibration
Unlevelled washers would vibrate vehemently. It is easy to spot a leveling issue, but one does need a noticeable symptom to be alerted of the same. If the washer is leveled, then observe the load. An overloaded washer would vibrate more than usual. Do not exceed the load capacity of the washer. However, even usual loading can abruptly cause abnormal vibration if some of the crucial components of the washer are failing. For instance, if the drum is failing or one of the integral parts is malfunctioning, then the usual load may be a tad too much for the washer to manage.
New washers may vibrate unusually if the installation process was flawed. Old installations can develop excessive vibration issues if there is any blockage inside. A dip in the water supply or an obstructed valve would reduce the amount of liquid required for a smooth spin. A jerky spin will cause more vibration. Both obstructed drainage and leakage can cause excessive vibration. Loose components or fittings, parts coming off or misaligned inside the washer, worn out pump or motor can cause excessive vibration.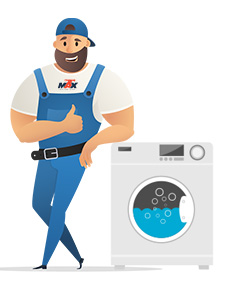 Use an appropriate mode and spin cycle for the size and type of load you have. Do not use a detergent that would produce excess lather. Excess suds can increase the pressure inside the washer. This can cause atypical vibration. If you don't know what is causing erroneous vibration, our technicians can conduct a thorough inspection and carry out onside washer repair anywhere in Miami.
Call our team at (786) 733-9343 for expert appliance repairs.