Inspect the Water Inlet Valve
The water inlet valve regulates the inflow. If there is any kind of blockage, then the inlet valve would not be able to enable sufficient inflow of water. If there is no blockage at all, then you must check the water supply. If there is insufficient pressure or the supply is clogged for some reason, then you must address that first. A blocked or clogged water inlet valve must be cleaned and fixed. If it is broken, then we can replace the inlet valve onsite during our washer repair in Miami.
Check the Fill Sensor
The fill sensor is responsible for allowing sufficient water into the appliance till it is at the requisite level. This could be the default capacity. The fill level may be changed depending on the load. If the fill sensor fails, or is malfunctioning to an extent, then there may be more or less water inside the appliance. A broken-fill sensor has to be replaced. There is no other remedy. If there is a circuitry related issue, and the fill sensor is not receiving electricity, hence failing to communicate with the central board, then the wiring or related components can be looked into.
Look for Leaks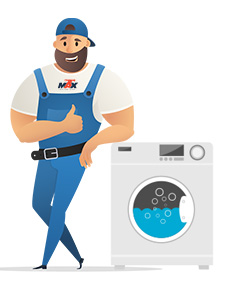 A leaking washer will always have a problem with the water level. The leakage could be in real time as the washer runs. There may be deferred or infrequent leakage. Any unusual blockage or leakage would affect the filling, and hence your water level in washer could be low. We can fix all leakages.
Call our team at (786) 733-9343 for expert appliance repairs.