Check the Controls
Most modern stoves come with precise temperature settings. You can regulate heat down to a specific degree, and not just a range. You should check the controls and verify if they are responding as they should. While you may think that the stove can't maintain temperature, the real problem could be the sensors. For the stove to maintain the heat that you want, the sensors should regulate the temperature as per your chosen settings. If sensors are broken or the controls are not accurately responsive, then these must be inspected. Our technicians can replace broken sensors and repair stove controls.
Broken Heating Element
Sensors and controls can fail, so can the heating element. It is true that heating elements in contemporary stoves are sturdy and they can last years without any hiccup whatsoever. Yet, there can be the odd instances when the heating element would fail, it could be damaged, or simply wear out. Replacing the heating element is usually the only solution in such cases. We can inspect the heating element, test its performance or the lack of it, diagnose the status of all other crucial components, and recommend the most viable remedy.
Failing Parts in Stove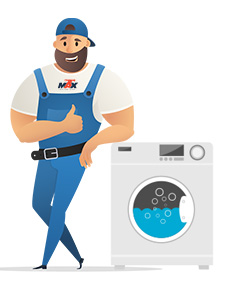 There are several electrical and electronic components in your stove. There are a few mechanical parts too. If any of these crucial systems fails, then your stove can't maintain temperature. A wrongly calibrated stove or one that has to be recalibrated may also have a similar problem. Our technicians are fully equipped to inspect all probable causes. We shall find the root cause of the problem, fix it, and replace broken parts onsite in Miami.
Call our team at (786) 733-9343 for expert appliance repairs.