Assess the Problem
If your oven won't heat, is it not heating at all or failing to maintain the temperature you set in the control panel? An oven not heating at all has different implications. If the oven is unable to maintain the temperature, then there could be a voltage issue, usually fluctuation, the heat sensor may be faulty, the heating element may have worn out to an extent, or the thermostat may be failing. If your oven does not heat at all, then there is something amiss, either broken or the control board and circuitry are not working due to malfunctioning components.
Sensor and Thermostat
The heat sensor can fail and this will stop the thermostat from working properly. If you are able to set the temperatures in the control panel and can start the oven, then an oven not heating is usually due to a failed sensor, or thermostat. If both sensor and thermostat are not the problem, then it is usually the heating element.
Broken Heating Element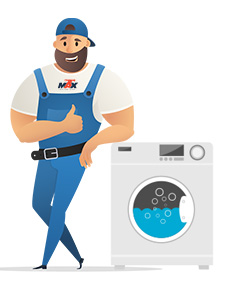 The heating element can wear out. Physical damage may also cause it to malfunction. Replacing the heating element should solve the problem. However, the heating element or the coils may be alright and the problem could be in the circuit, or the control board. Unless the entire circuit has continuity, and the central control board has every component working normally, the oven won't heat as expected.
There can be other simpler issues, such as a blown fuse or tripped circuit breaker. Electrical and electronic failures may also be the problem. Broken components must be replaced. Our technicians come fully equipped to carry out onsite oven repair, including requisite replacements.
Call our team at (786) 733-9343 for expert appliance repairs.