Sensors are Malfunctioning
Voltage fluctuation could be a temporary problem. Unless it persists in your household, voltage drop should not be the cause of sustained failure of the oven to maintain the set temperature. In most cases, this problem is due to malfunctioning sensors. There are touch sensors in ovens that enable you to control the mode, temperature, and other settings. There is a heat sensor that is connected to the thermostat and the coils. The heating element is activated, regulated, and deactivated by the thermostat, which is triggered by the heat sensor. If any of these sensors fail, then you have to consider a replacement.
Heating Element is Failing
When the heating element fails completely, your oven will not attain any temperature. The oven would be broken. When the heating element is failing, your oven won't heat to the right temperature. This is basically an indication that the heating element is damaged, worn out, or gradually burning out. In most of these cases, the heating element is replaced. It is difficult to restore a failing heating element, or coil.
Combination of Issues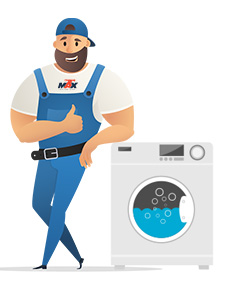 An oven won't heat to the right temperature if there is a combination of issues. For instance, the central control board may have wiring or circuitry problems, the panel you use to regulate the settings may be failing, or the thermostat could develop defects. A combination of issues has to be detected by a thorough diagnosis. Our technicians are fully equipped and experienced to carry out a comprehensive inspection. This is done onsite. Our oven repair is also done onsite. We can replace broken parts on the spot, on the very same day of service.
Call our team at (786) 733-9343 for expert appliance repairs.