The Light is Out
In most cases where oven interior light is not working, the bulb is to blame, and rightly so. With the exception of some of the longest running light bulbs around the world that are rarely turned off, all other artificial light bulbs will be dead, some sooner than others. The oven light is not supposed to outlast the appliance. Replacing the bulb is an easy task. You could do this yourself, or get one of our technicians to replace it safely. If you are doing it yourself, wait till the oven cools down and it is safe to access the bulb.
Circuitry is Broken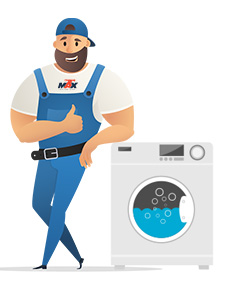 It is quite possible that the light bulb is fine but your oven has a problem in its circuitry. The electrical wiring to the bulb may be damaged. The sensor could be broken. The bulb does operate subject to the regulation by a connected sensor. The central control board can develop a flaw or two. Such cases require an extensive diagnosis. A technician must test all essential components in the oven and then infer if the bulb is the culprit or something else is wrong in the appliance.
Usage has rarely got much to do with the lifetime of the bulb in your oven. Such lights are designed to be used intermittently and for long hours when you are cooking meals. Our technician can carry out swift oven repair, including replacement of the light bulb or any other broken component.
Call our team at (786) 733-9343 for expert appliance repairs.