Sensor is Broken
An oven maintains a temperature you decide. It does so with the help of a sensor. This heat sensor constantly monitors the temperature inside the oven. It turns off the heating element when the temperature increases beyond your setting. It turns on the heating element, or sustains it, as long as the desired temperature is maintained. If the sensor is broken, then the heating element would not be regulated properly. Thus, you would have an oven that cannot maintain the set temperature.
Thermostat is Broken
The sensor may not be the reason if the thermostat is broken. The sensor is connected to the thermostat, which is the most vital component regulating the heating element. It is more likely that a sensor is faulty, as the thermostat is usually among the sturdier components in an oven. But, a thermostat can go kaput. It should be replaced.
Damaged Heating Element
The heating element, or the coils, can get worn out, burned, or damaged. Since the heating element is solely responsible for generating the chosen degree of hotness, your oven would fail to maintain a temperature irrespective of how efficiently everything else is running. A worn out, burned, or damaged heating element should be replaced. Using a damaged heating element is risky.
Other Common Problems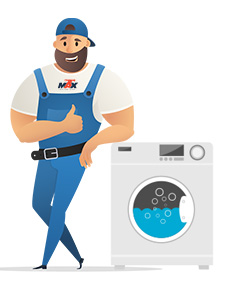 There are other issues that can prevent an oven from maintaining a set temperature. It could be defective wiring, faulty board, or a malfunctioning control panel. Our technicians are fully equipped to attend to all these issues and can complete oven repair onsite, on the same day.
Call our team at (786) 733-9343 for expert appliance repairs.