Check the Latch
Your oven has a latch, which also serves as the locking mechanism. When you close the door, this latch makes a click sound and there is a snug fit. If the latch is broken, then your oven door won't shut. If the latch is partly damaged, then you would have the same issue. It is also possible that the latch has some grime buildup. Clean the door and latch. Do check the interior of the oven as well, where the latch fits into the appliance. You should also verify if the racks or grills are properly placed and aligned. Protrusion of any kind or obstruction in the crud could stop the door from shutting.
Inspect the Gasket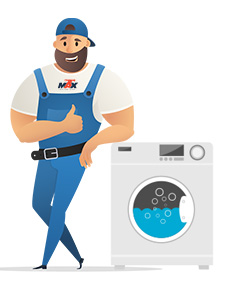 The gasket is the seal around the door. If there is any damage to the gasket or it has worn out, then the oven door won't shut properly. The door, its latch, the gasket, and the hinges, form an integral part of the circuitry of the appliance. The circuit would not function properly and would also not close perfectly if there is anything amiss. Using a faulty gasket without realizing has risks. Clean the gasket, check its form, and replace it if there is sufficient damage.
There are other issues that can hinder the proper functioning of the door. Hinge locks, the frame of the door, the springs, and alignment issues could prevent the oven door from shutting properly. Our technicians would fix the issue and complete oven repair onsite and on the same day, including necessary replacement of parts.
Call our team at (786) 733-9343 for expert appliance repairs.