Inadvertent Errors by User
Leftover food and other relatively hard debris should be removed from the dishes and other utensils before they are loaded into the appliance. Rigid stains should be rinsed or wiped off to an extent. Some people use rinsing agents along with dishwashing liquids, but hard stains can be difficult and especially when too many utensils are loaded simultaneously. The capacity of the dishwasher and thus its power should be taken into consideration.
Wrong choice of dishwashing liquid or cleaning agent can also be the problem. Overloading can lead to dirty dishes. Choosing wrong cycles, or modes, can keep your dishes dirty. There could be a combination of factors at play whenever you have dishes come out of dishwasher dirty. If you are abiding by the best practices, then you should inspect the appliance and check for faults.
Probable Defects in Dishwasher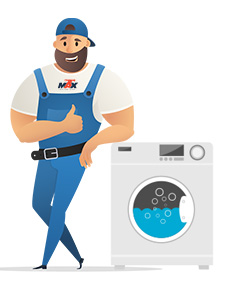 An unclean filter, malfunctioning water inlet valve, failing spray arm, heating issue, poor water circulation, low pressure, and improper drainage, are probable causes of dirty dishes after the dishwasher has completed its run. Cleaning cycles may get interrupted due to power fluctuation, lack of sufficient water supply, mechanical components such as spray arm not working efficiently, dispenser releasing very little cleaning agent, and of course broken electrical ; electronic components.
All parts, including the sensors, should work perfectly in synergy for dishwashers to do a good job. A thorough inspection is necessary if you consistently get dirty dishes out of the appliance, irrespective of the load. Our technicians can conduct a comprehensive diagnosis and recommend the perfect solution, including replacement of one or more parts when necessary.
Call our team at (786) 733-9343 for expert appliance repairs.