Source of Bad Smell
You have to find out the source of bad smell, which is also the cause. The first presumption is leftover food and residual stains. It is true that food debris is the singularly most common source of bad smell in dishwasher. However, the cause could also be your water, cleaning agent, and rinsing aid. Look for bits ; pieces of food in the macerator, if there is one in your dishwasher. Check for food debris in the outlet, the drain hose. Inspect the interiors of the appliance to find any visible material that could be causing your dishwasher to smell bad.
Rotting materials that are visible are easy to clean. You should also disinfect the appliance using an organic agent. The real trouble lies in invisible or not so obvious sources of bad smell. For instance, if you have a supply of hard water, then there can be strange residual odor after every cycle. If you use any soap or cleaning agent that has a strong fragrance, then there can be some unpleasant odor buildup over time. Rinsing aids and other substances you introduce in the appliance can also leave a foul odor.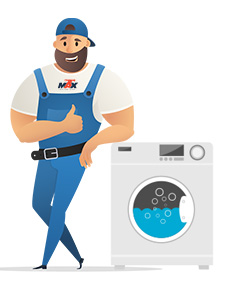 The simple solution is to clean the appliance with clean water. When a cycle ends, there is no circulation of fresh water to get rid of any residual stain, which may not be obvious to the eyes. Some dishwashers have a self-cleaning feature. This is not as effective as a person actively cleaning the appliance. The only glitch in the appliance that can cause bad smell is the filter. Check if it is clogged. Clean it thoroughly. If it is partly broken, then you need a replacement.
Call our team at (786) 733-9343 for expert appliance repairs.